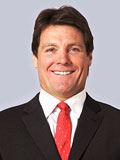 Starting out as a Real Estate investor in 1985, Al Sinclair quickly became one of the most successful investors and Landlords in Toronto. Owning up to 46 multi-units at one time, Al left his corporate job and became a full time investor and landlord in his mid-twenties.
Throughout this process, Al became very disillusioned with how the Real Estate buying and selling process was handled and the lack of service and expertise that was being offered. In short, he felt he could do better.
Fully licensed by 1987 primarily to service his own Real Estate needs, Al quickly became the agent of choice for many other investors because of his attention to detail and his vast experience with multi-units and house flips. And because of the service.
By 1989, Al was the #1 sales agent in his Real Estate office and has not budged from that spot since.
After building his own home in 2001, his experience with renovation and new construction caught the eye of several large scale builders in Toronto. His presence has been felt in City Hall with zone change and site approvals for several projects throughout the GTA. His overall marketing of these new developments and his ability to attract his own buyers has kept him a favourite among builders from Ajax to Woodbridge.
A team player since his University of York days when he Captained the Varsity Hockey Team until he graduated with a Business degree, Al had the idea to put together a hand-picked team of Real Estate Professionals with the same commitment to customer service and attention to detail that he had.
Heading a team that boosts several university degrees, two law clerks, property manager, investment consultant, builder/landscape architect, and two marketing majors as well as an on-site Broker, technical adviser and Real Estate Lawyer, Al still continues to oversee every aspect of every transaction.
His 25+ years of experience and continued success caught the eye of CP24 this past year and every week viewers can watch Al on CP24 "Hot Property" where he serves as the Real Estate expert.
Contact Al by email at
al@alsinclair.com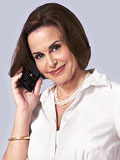 Janet boasts a 22 year career in various aspects of Real Estate.
Janet has worked in the Real Estate industry in many different capacities since 1987. Already the owner of a property management company, Janet took her Real Estate Law course in 1988 and worked on the legal side of Real Estate for several years. In 1995, while her property management company flourished, Janet also starting working as her husband's assistant focusing on marketing, new construction and client care.
In 2005, she finally made the leap to the sales end of Real Estate.
With a focus on the New Home Construction sites, it is not uncommon to see Janet also serving as the in-house design consultant for most of the new home sites that she oversees. She brings a working knowledge of City Hall, zone changes, Heritage Designation and site marketing with her to every project the Team takes on.
Also serving as the Team's Landlord/Tenant expert, many of Janet's tenant application clauses, search practices and lease constructions are regarded as the best in the business. Products of 23 years of hard labour in the Landlord/Tenant Tribunal Courts.
This past year has seen Janet on the W Network as one of the stars of the Real Estate show "The Agents" where she brings her down to earth and approachable style to millions of viewers while selling real estate.
Active in Breast Cancer fund raising and Meagan's Walk, Janet is also a constant presence on the running trails in the beach/bluffs area.
Contact Janet by email at
janet@alsinclair.com